Who we are
Dangerous Curves is an 80s and 90s hard rock/classic metal cover band also creating originals in the genre for your listening pleasure. We released our first CD in June of 2017 and want you to buy it and rock out with us. Eric Heckman, owner of Bethesda restaurant Caddies, said, "Dangerous Curves CD, releasing in two weeks, is a must buy. If I was still doing my record label promotion thing… I'd be jumping on Music Directors' desks to get this added out of the box."
John Jamison, Chris Gamble, Linwood Turner and Randy Snowman love that distinct hard-to-play sound that came out of the 80s/90s era. Lots of great music in our area for sure, but we are doing the stuff that others do not seem to do. "Let's be unique and do the HARD stuff!" Iron Maiden, Motley Crue, Megadeth, Metallica, Triumph, Van Halen? Damn right!!! Even if you are not into the "hard stuff," we are going to make this an experience that you will never forget!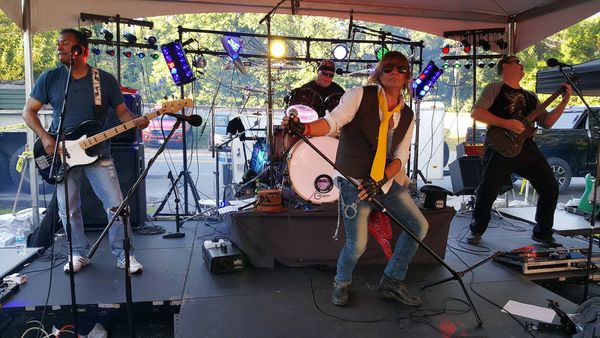 Check out air play of "Ripe," the first song we wrote, on DC Music Rocks: 96.7FM Radio Show/Podcast. DC Artist Database, Local Music Calendar & Music and Video Playlists. 
"Ripe" was also featured on WUSA 9 News in the Washington DC metropolitan area.